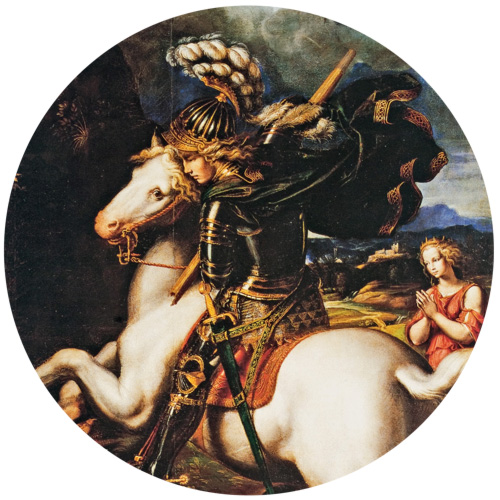 ART COLLECTIONS AT THE ESTE COURT
For over three centuries (1264-1598) the Este court have dominated the historical centre of Ferrara and the vast lands surrounding the town.
This political and administrative continuity gave Ferrara and its court a role of great value among the most prestigious European courts. Ferrara had an outstanding urban development, the city walls became four times bigger than the original ring, extensive wetlands around the Po Delta were drained, culture and art reached their highlight.
As passionate collectors the members of the Este family had been searching and commissioning works of art for generations, ranging over several fields, from miniature to medal design, from picture galleries to tapestry, from sculpture to parade weaponry, so that even the Pope and the other courts envied the richness of their collections.
Since in 1598 the Court was forced to relocate in Modena all these properties were disbanded and concurred to enrich Museums and collections all over the world.